Hello again, I'm Dr. Penguin 🙂
I've just finished my new invention "Magic Watering Can" for the Masked Rabbits. Last week they came to me and said, they have a trouble growing plants. So I decided to make this magic watering can which re-breath new life to the withered plants and grow news.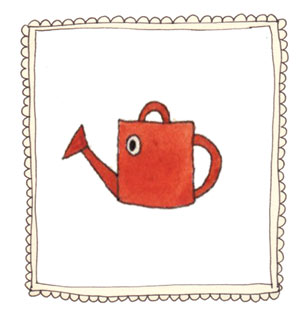 INVENTION no.01  MAGIC WATERING CAN
I was so surprised that the rabbits told me they grew the Green Monster too with the plants!! Such a big guy to help them spread the green to the world.
Big Help. Big Smile 🙂